HVAC & Plumbing Service in Severna Park, MD
If you need AC services in Severna Park, MD, or expert heating and plumbing services, Supreme Service Today is the team to call. We handle all types of air conditioner, heater, and plumbing emergencies.
When you know who to call, indoor air quality and water heater problems are no big deal. Our team at Supreme Service today offers top-rated plumbing services in Severna Park, MD, as well as heating and air conditioning services.
We value honesty, integrity, and quality workmanship. Our qualified professionals are available 24 hours a day to answer your call when you need us most.
Check out our reviews to see what your Severna Park neighbors say about our team and services!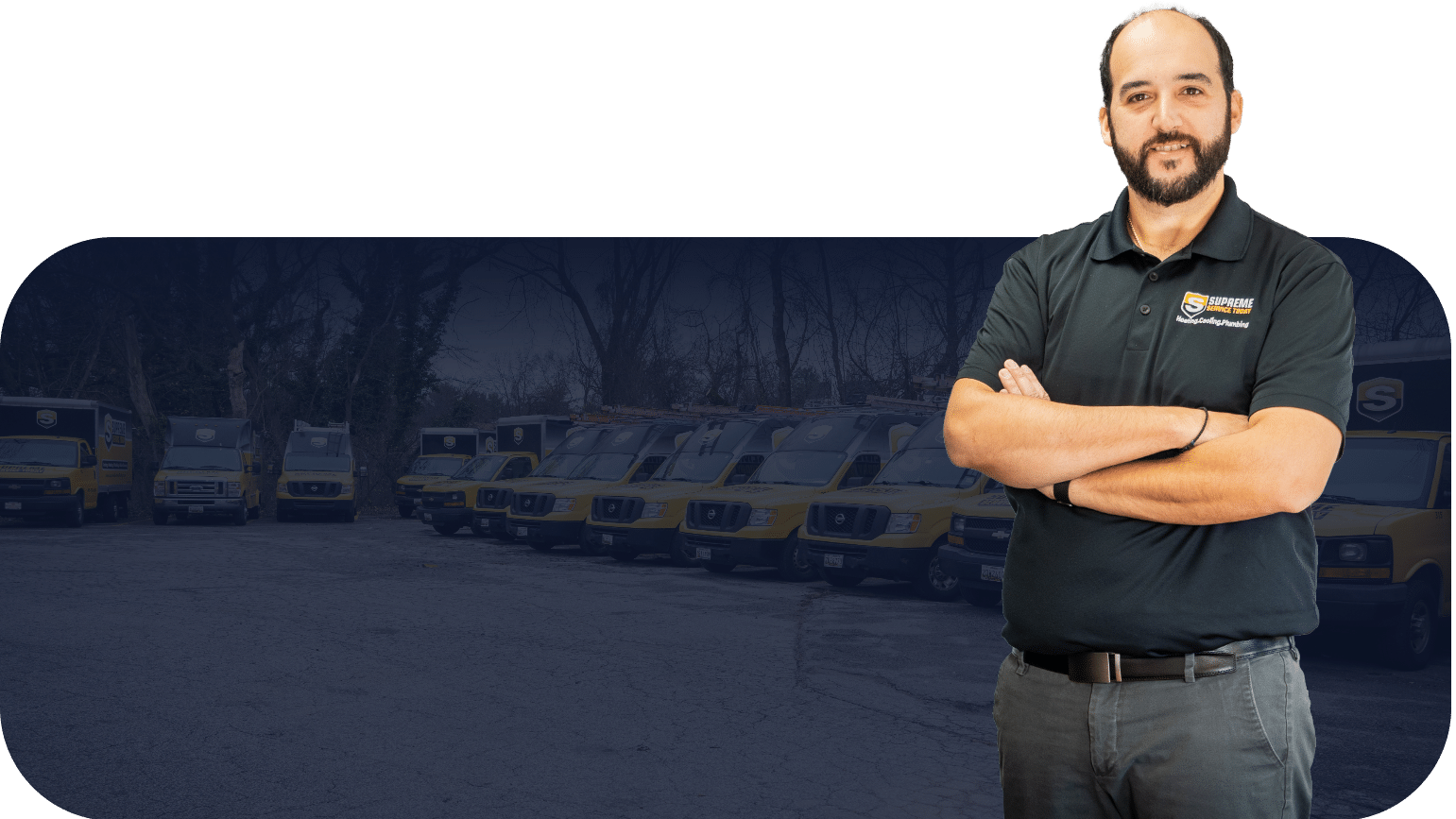 AC Services in Severna Park, MD
When you contact us for emergency air conditioner repair, our professionals will be there to help you as soon as possible. We can repair common problems that day.
Along with AC repair, we also provide air conditioner maintenance and installation. If you want an energy-efficient system that offers unmatched temperature control, we can provide an estimate for mini-split installation costs in Severna Park, MD.
Check out our monthly AC Service Specials to see how you can save!
Heating Services in Severna Park, MD
Without regular maintenance, the lifespan of your heater can shorten significantly. While heat pump repairs near Severna Park, MD, are typically inexpensive, if you go years without proper maintenance, you could end up with a huge bill for extensive repair.
When one of our professionals inspects your heater, we will check all electrical wires, secure the gas line, and clean the entire unit. These steps go a long way in extending the life of your heater.
If your heater seems to be constantly giving you trouble, it may be time for a new unit. Fortunately, our experts have years of experience installing high-quality heating systems. Thanks to our state-of-the-art equipment and vast industry expertise, we can quickly install your new heater while ensuring it operates at maximum efficiency for years to come.
For more information on our Heating Services reach to Supreme Service Toay!
Plumbing Services in Severna Park, MD
Our qualified team performs heat pump repair, trenchless sewer line replacement, and water treatment filtration services near Severna Park, MD.
When you notice signs of moisture, it can be hard to pinpoint the origin of the water leak. A professional plumber has the tools to find busted or clogged pipes, no matter how deep they are within your plumbing system.
At Supreme Service Today, we are passionate about educating our customers. Check out our blog for helpful tips and information about all things heating, cooling, and plumbing!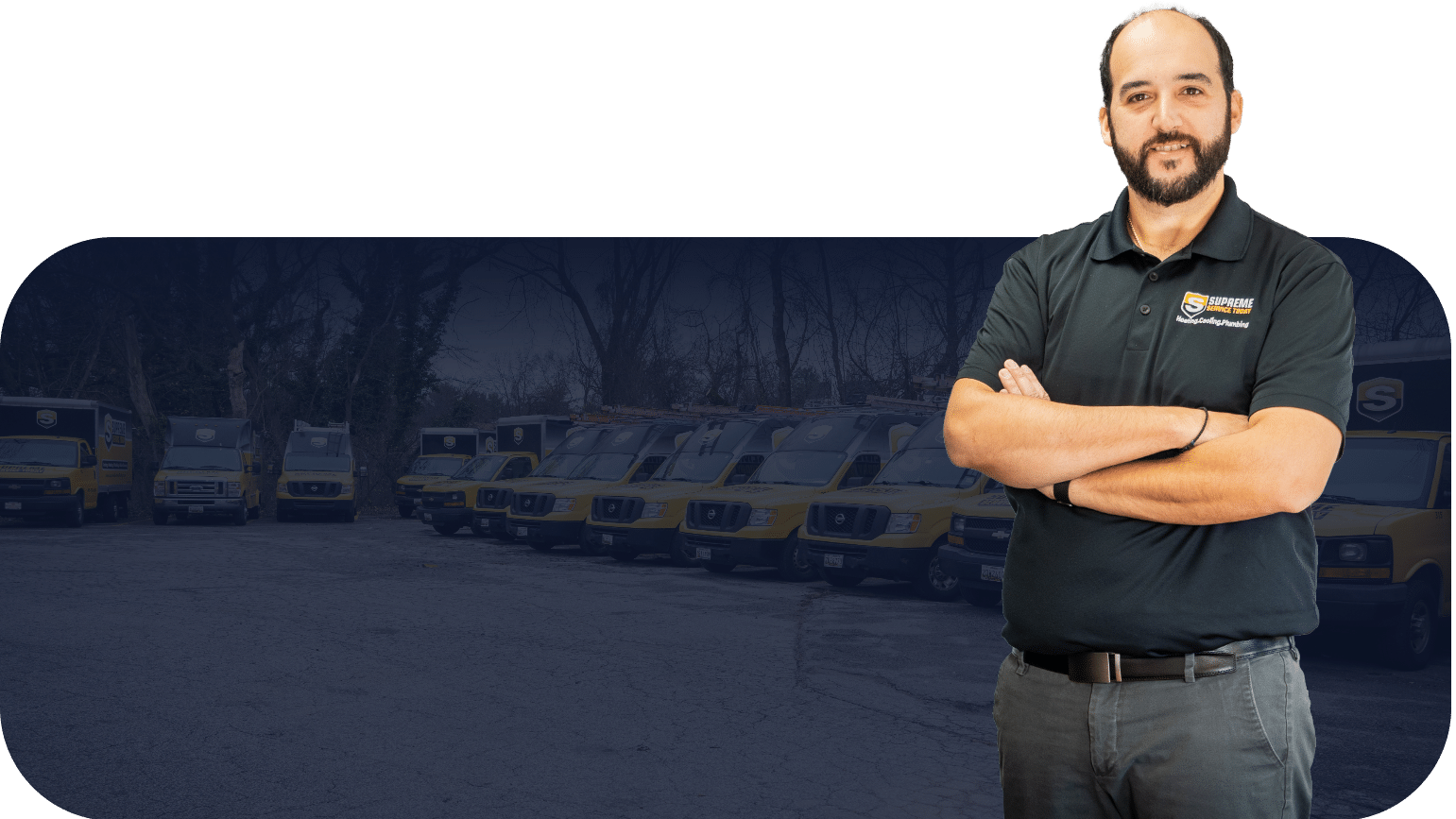 Contact Supreme Service Today
From installing cooling systems to providing drain cleaning near Severna Park, MD, we do it all.
Call our Supreme Service Today team in Severna Park, MD, at 410-781-1002. Whether you need tankless water heater repair or heating in Severna Park, MD, we've got you covered!