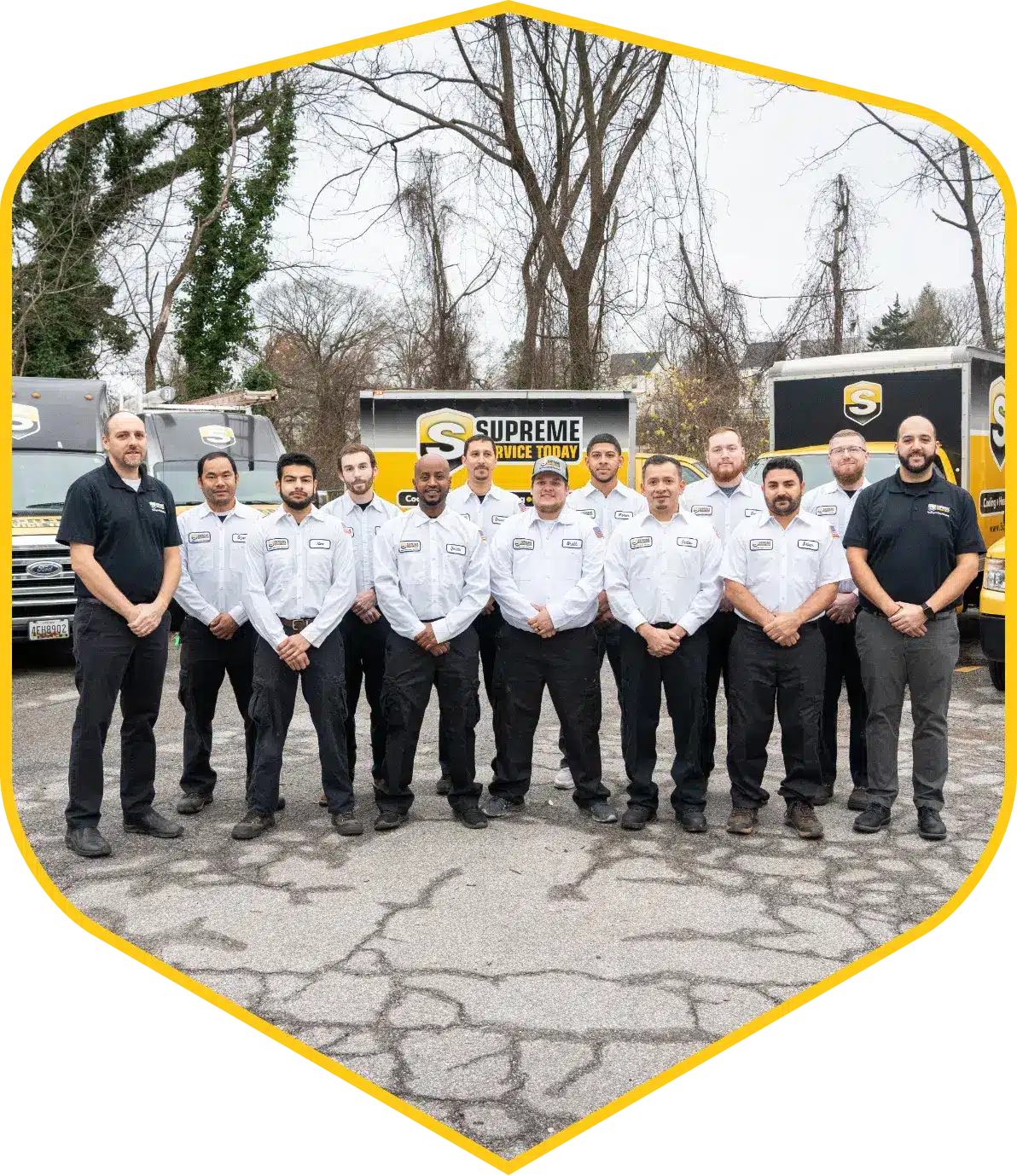 Are you looking for professional AC services in Baltimore, MD? Look no further than Supreme Service Today. We are a trusted HVAC contractor, and we are excited that you want to learn more about us. We pride ourselves in providing excellent customer service and delivering top-notch workmanship. We ensure that all of our customers receive the highest quality services. Whether you are looking for AC repair, ductless mini split installation, or plumbing services in Baltimore, MD, we can do it all.
Our team includes factory-trained and certified technicians who are knowledgeable and courteous. Our technicians are continually trained to stay on top of the latest trends in HVAC technology. We offer 24/7 live answering service, and our technicians are available for emergency services.
100% Satisfaction Guarantee
Professional and Insured
HVAC Services
in Baltimore, MD
Emergency
Plumbing Repairs
Remember that your plumbing system is an integral part of your home, so it is important that you have a reliable and experienced contractor by your side. Whether you need a tankless water heater repair or your pipes have burst, our experienced technicians ​​have the skills and experience to get your home back in order quickly. We will be available 24/7 to help you in any way we can. We'll help you diagnose the problem, provide an effective solution and get your plumbing system running again.
WHAT OUR CUSTOMERS
ARE TALKING ABOUT
Discover What Sets Us Apart
as the Top Choice in Your Neighborhood
When it comes to HVAC services, Supreme Service Today stands alone in quality and customer satisfaction. With a team of highly trained professionals, we are committed to offering top-of-the-line solutions for all your HVAC needs. From water treatment filtration services to trenchless sewer line replacement, we offer a wide range of services to meet the needs of our clients.