Water Heater Maintenance Baltimore MD
Extend the lifetime of your water heater with expert maintenance services. Call to schedule your appointment now!
Most water heaters have a lifespan of between 10 to 20 years—but that's only with proper maintenance. At Supreme Service Today, we offer professional water heater maintenance in Baltimore, MD, for tankless, conventional, gas, and electric water heaters.
We are proud to provide honest, reliable water heater maintenance near Baltimore, MD, Ellicott City, and the surrounding areas.
Why Should You Schedule Annual Preventive Water Heater Maintenance?
Regular electric and gas water heater maintenance helps prolong the lifespan of your unit. A poorly maintained water heater takes longer to heat and is less energy efficient.
Routine water heater maintenance allows our technicians to catch problems early. We can address issues such as cracked hoses and worn valves on the spot before they snowball into larger problems.
Call us for gas or electric water heater maintenance in Ellicott City, MD, and surrounding areas!
Looking to keep your water heater running smoothly and efficiently? Take advantage of our special $49 plumbing assessment and water heater flush offer.
What Happens During a Water Heater Maintenance Check
We inspect your water heater to check for functionality, energy use, and physical damage. A typical maintenance check includes:
Annual maintenance is sufficient for most conventional water heaters. Tankless water heaters build up more sediment because they are so small. If you have a tankless system, you should schedule a water heater maintenance appointment every six months.
Signs that You Need Emergency Water Heater Maintenance in Baltimore, MD
At Supreme Service Today, we offer 24/7 emergency maintenance, repair, and replacement services. If you notice any of the following signs, call us immediately:
Water heater maintenance costs in Baltimore, MD, vary depending on the size of the unit and the amount of work required. However, the cost of maintenance pays off in the long run by preventing expensive breakdowns and the need for emergency service.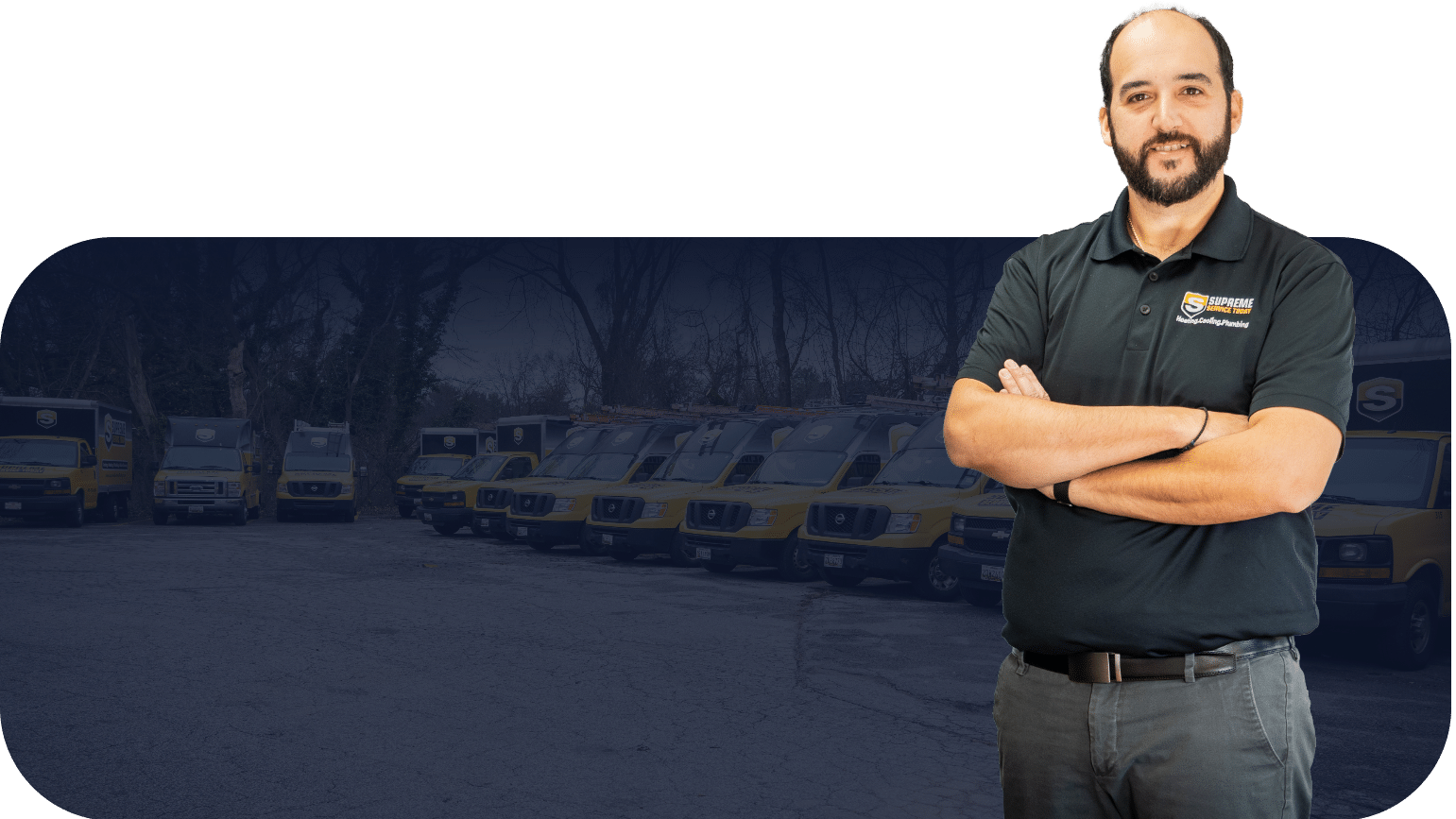 Our technicians might also recommend a water heater replacement if your current system is too old to function efficiently.
If you need gas or electric water heater maintenance in Baltimore, MD, call Supreme Service Today at 410-781-1002 to schedule your appointment. Our friendly, trusted plumbing specialists are ready to help!