HVAC & Plumbing Service Columbia MD
From plumbing emergencies to heater repair in Columbia, MD, we handle all aspects of indoor comfort. Call the Supreme Service Today professionals to schedule air conditioner, heater, or plumbing maintenance.
When you experience an air conditioner or heater malfunction in Columbia, MD, it can be hard to find someone you trust. If you have a plumbing emergency, it can take days to take care of it.
At Supreme Service Today, we handle air conditioner, heater, and plumbing problems. Honesty, integrity, and quality workmanship are the foundation of our business.
Plumbing Services in Columbia, MD
Our qualified team performs tankless water heater repair, trenchless sewer line replacement, and water treatment filtration services near Columbia, MD.
If you have a clogged drain, don't run out and buy a bottle of chemicals to pour into the sink. While it could remedy the problem for the moment, chemicals don't thoroughly remove the clog. A trained professional has the tools to locate and remove the entire clog, freeing your plumbing from distress.
AC Services in Columbia, MD
When you need emergency AC repair in the height of summer, it could take a while to schedule an appointment with a repair technician. The best way to avoid suffering from air conditioner failure is to keep up with annual maintenance. When a professional surveys your unit, they will identify and repair minor problems before they turn into major issues.
A well-maintained air conditioner will keep energy costs low and improve indoor air quality.
Whether you need a simple repair or want information on mini split installation costs in Columbia, MD, our team has what you need.
A damaged heater wastes a ton of money in elevated electricity consumption and can be unsafe. An annual inspection from a certified professional keeps your family safe and warm all winter long.
During the inspection, a professional will secure any loose electrical wires, thoroughly clean the unit, and ensure the gas line is in good shape.
Unfortunately, even routine maintenance can't completely prevent unexpected heating problems. If your heater malfunctions, we can provide fast and effective repairs that restore your home's heat in no time. We can also install newer, more efficient units to improve your home's comfort and energy efficiency.
What makes our heater and heat pump repairs near Columbia, MD, different from others? Learn more about us to see why we're the area's go-to service provider.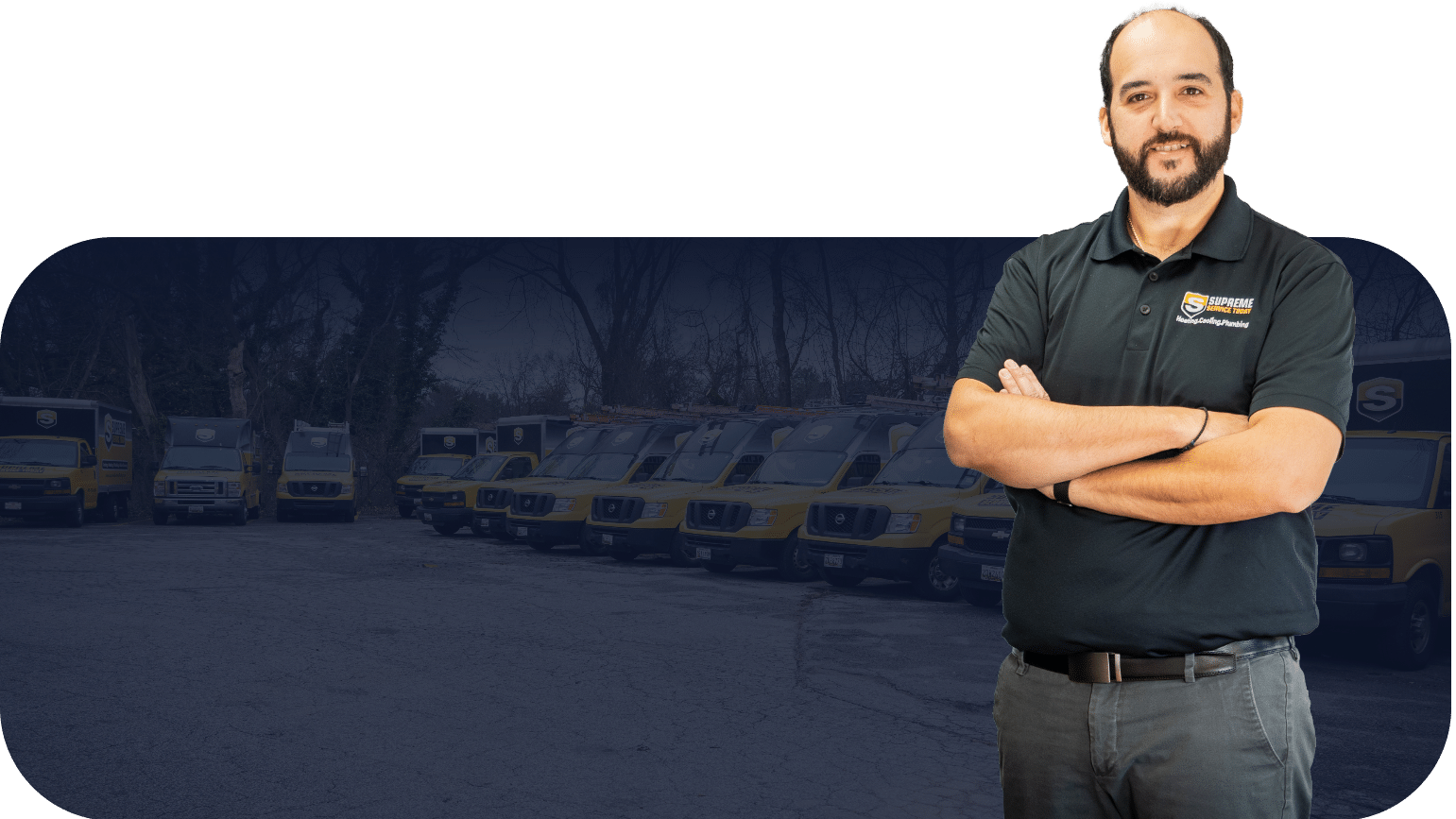 Supreme Service Today Is Columbia's Go-To Team
Homeownership is an investment that includes maintaining the health of your heating, air conditioning, and plumbing systems. You deserve professionals who value honesty, integrity, and quality workmanship. Call us at Supreme Service Today in Columbia, MD, at 410-781-1002.