Baltimore Heat Pump Maintenance Services
Trusted Experts for Heat Pump Maintenance Baltimore MD
Trust our team to care for your heat pump! Call today to schedule heat pump maintenance in Baltimore, MD.
Your heat pump works year-round to keep your home cool in the summer and warm in the winter. The constant use makes it important to schedule routine maintenance that keeps the heat pump up and running.
Avoid a heating or cooling emergency by scheduling regular heat pump maintenance with our team in Baltimore, MD, to protect your heat pump from damage and blockage. At Supreme Service Today, we're your local heat pump experts!
Consider adding a heat pump to your home with our expert heat pump installation services.
What Our Routine Heat Pump Service Includes
Establishing a schedule for having your heat pump serviced extends the life of the machine and saves you time, money, and stress. You can talk to the experts at Supreme Service Today to determine the heat pump maintenance costs in Baltimore, MD. Typical preventative maintenance services include:
Maintenance visit costs can vary from company to company from $150 -$250, so now is the best time to take advantage of our $99 supreme clean and check!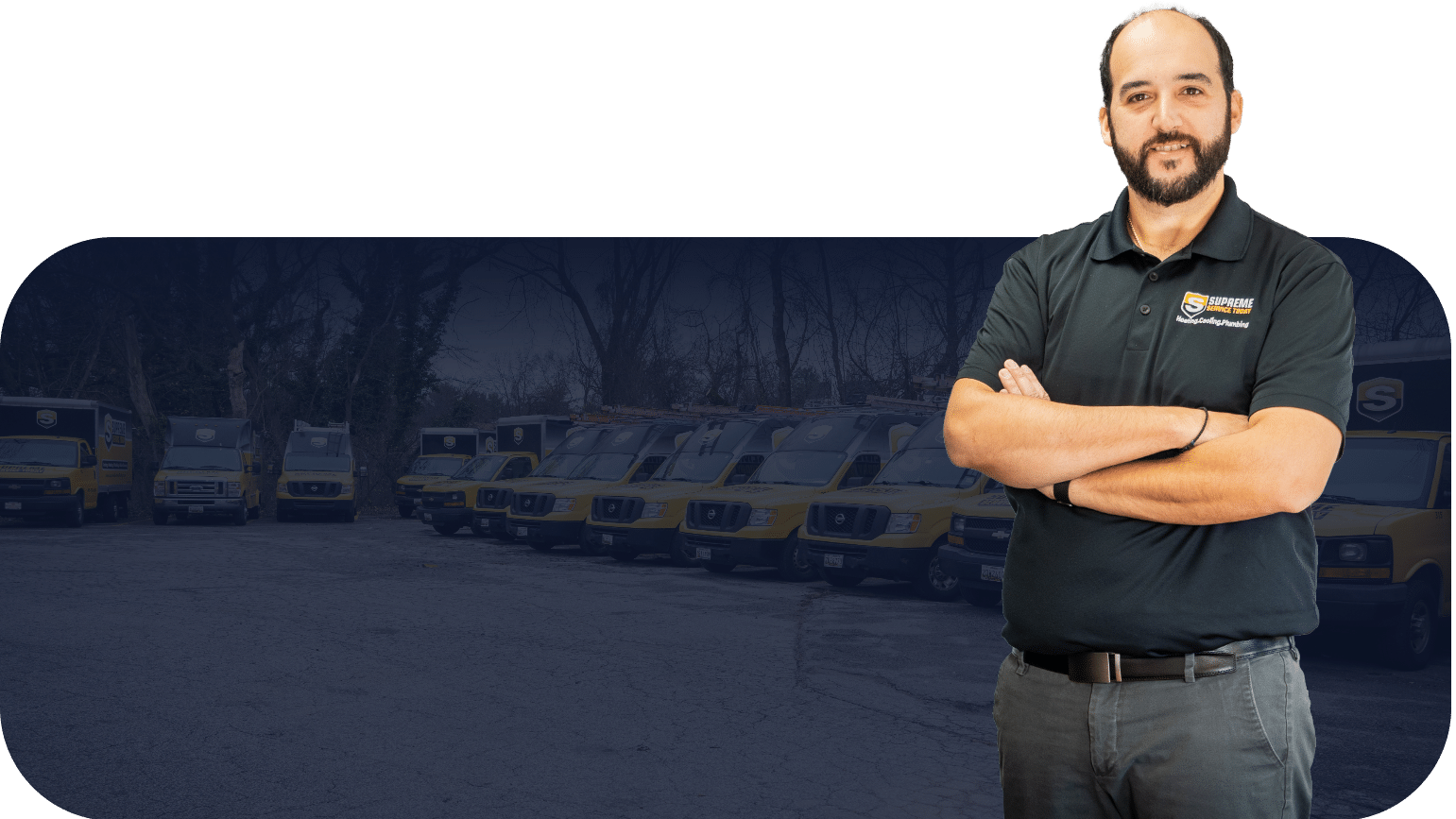 Benefits of Regular Heat Pump Maintenance in Baltimore, MD
Maintenance serves as proactive protection that reduces the need for emergency repairs or replacements. Other benefits of maintaining your pump include:
Local Heat Pump Maintenance
Having technicians local to service your heat pump makes it easier to get trusted and efficient service with less waiting. At Supreme Service Today, we offer heat pump system maintenance in Ellicott City and Baltimore, MD. As a family-owned and -operated business, our team promises honest and quality operations that protect your home and equipment.
When it's time to service your heat pump, contact our team at Supreme Service Today at 410-834-8286 for quality heat pump maintenance in Baltimore, MD, and the Ellicott City area.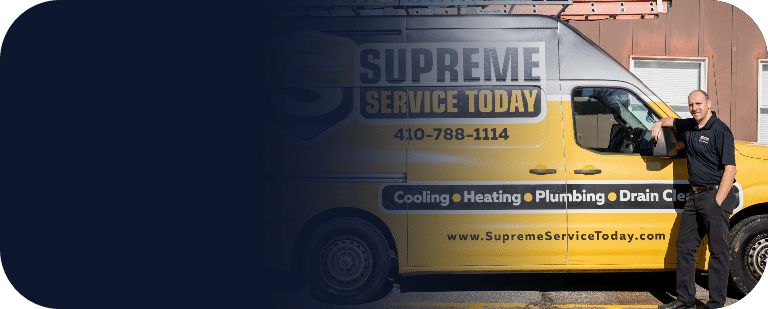 It's important to have your heat pump serviced at least once a year to keep it running efficiently and effectively. Regular maintenance will help ensure that potential problems are caught early on before they become significant.
It could be due to a variety of reasons. These can include issues with the thermostat, poor air circulation, a malfunctioning fan motor, or an obstruction in the unit's ductwork. To ensure that your system is diagnosed correctly and fixed properly, it's best to contact a professional.
The installation process will depend on the type of heat pump and the complexity of the job, but in general, it typically takes around 2-3 hours to install a new system. For more accurate estimates, you should better contact our team.