Heating Repair Baltimore, MD
Our heating experts are here to help! Call today to schedule heating repairs in Baltimore, MD.
When winter weather hits, you need a reliable and efficient heater to keep you warm. When your furnace breaks down on the weekend or in the middle of the night, who can you call for service? At Supreme Service Today, we're Baltimore's reliable HVAC company offering 24/7 emergency heating repair service in Baltimore and surrounding areas.
Don't end up in the cold! Call us at the first sign of an issue to restore your heater and keep your home warm.
You can prevent the need for repairs by scheduling preventative maintenance service.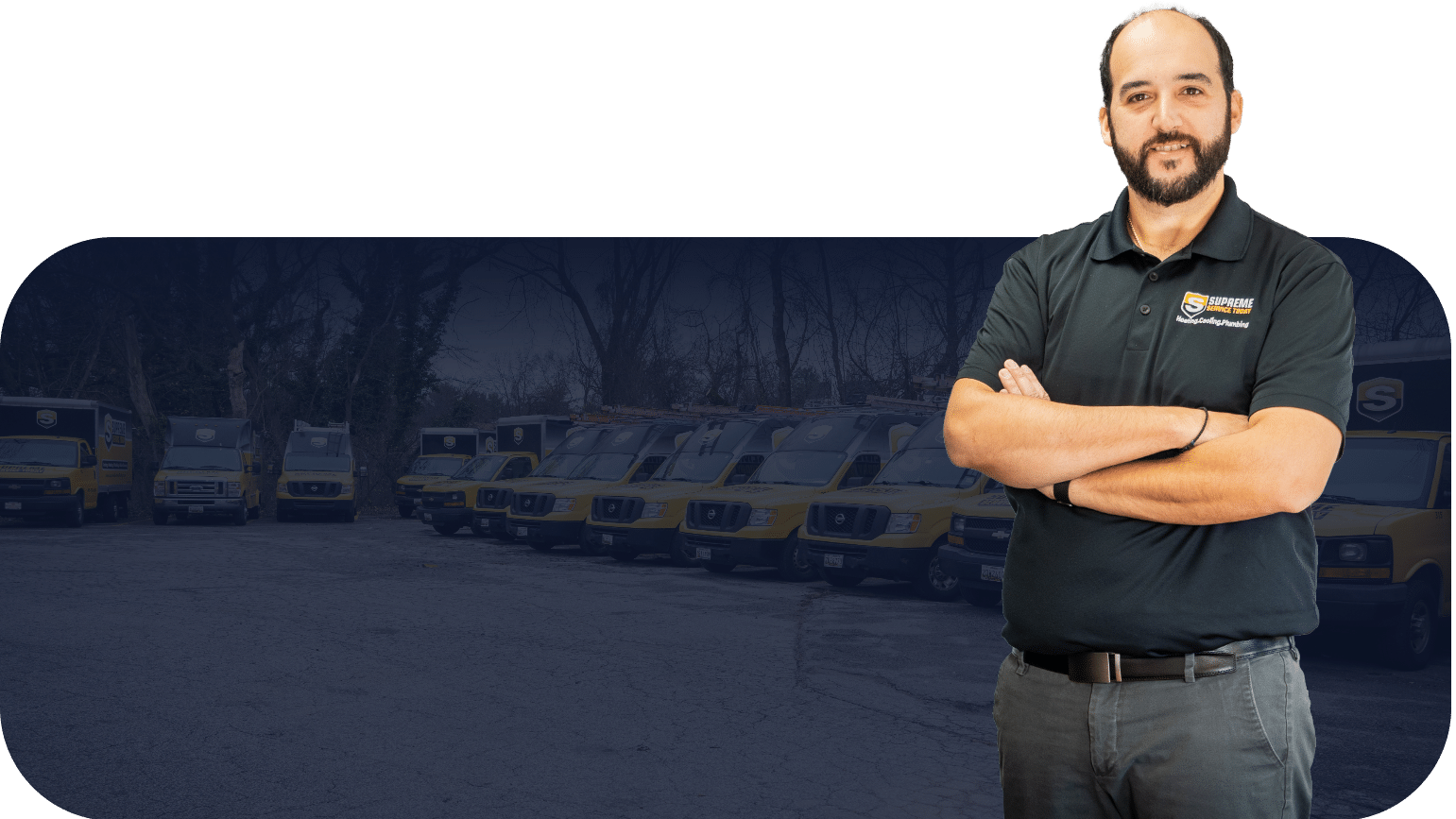 When Should You Call for Heating Repairs?
Many people only think to call when their heater stops working entirely. You can avoid the stress and urgency of a complete breakdown by noticing common warning signs. Monitor your furnace or heater for these common issues:
If you notice these issues, call us for furnace repair near Baltimore, MD!
Benefits of Prompt Furnace Repair in Ellicott City & Baltimore MD
You can often avoid larger heating issues by scheduling annual furnace service. Here are some benefits of routine maintenance for your gas furnace or oil furnace:
The final cost of heating repair depends on the problem's nature, the unit's age, and other factors. Typically, repairs cost between $250 and $1,500. Our approach involves conducting a thorough evaluation and presenting various options to fit most budgets, which may even include financing.
24-hour and Same-day Heating Repair Near Baltimore, MD
Heating emergencies happen, and our team ensures that you don't stay cold for long. As a trusted furnace repair company in Ellicott City, MD, we're available whenever you need us.
The 24-hour service hotline is open for emergency repairs in commercial and residential buildings, so don't hesitate to call.
Heat up your home and beat the cold by calling Supreme Service Today at 410-781-1002 for heating repairs in Baltimore, MD.