People usually install heat pumps to reduce their energy costs and decrease reliance on fossil fuels. These units can be used in both residential and commercial environments. However, you can't just install and forget about a heat pump. To get the most out of your system, it's essential to have regular maintenance done by professionals like Supreme Service Today. Our experts have years of experience working with heat pumps and other HVAC systems, and they can identify potential issues before they become a problem. We can help you get the most out of your system and keep it running smoothly for years to come. So, if you're looking for experts to help install or repair a heat pump in Baltimore, MD, our company is a perfect choice.
Whether you're looking for heat pump repair or installation services, our technicians have the experience and knowledge to get the job done right.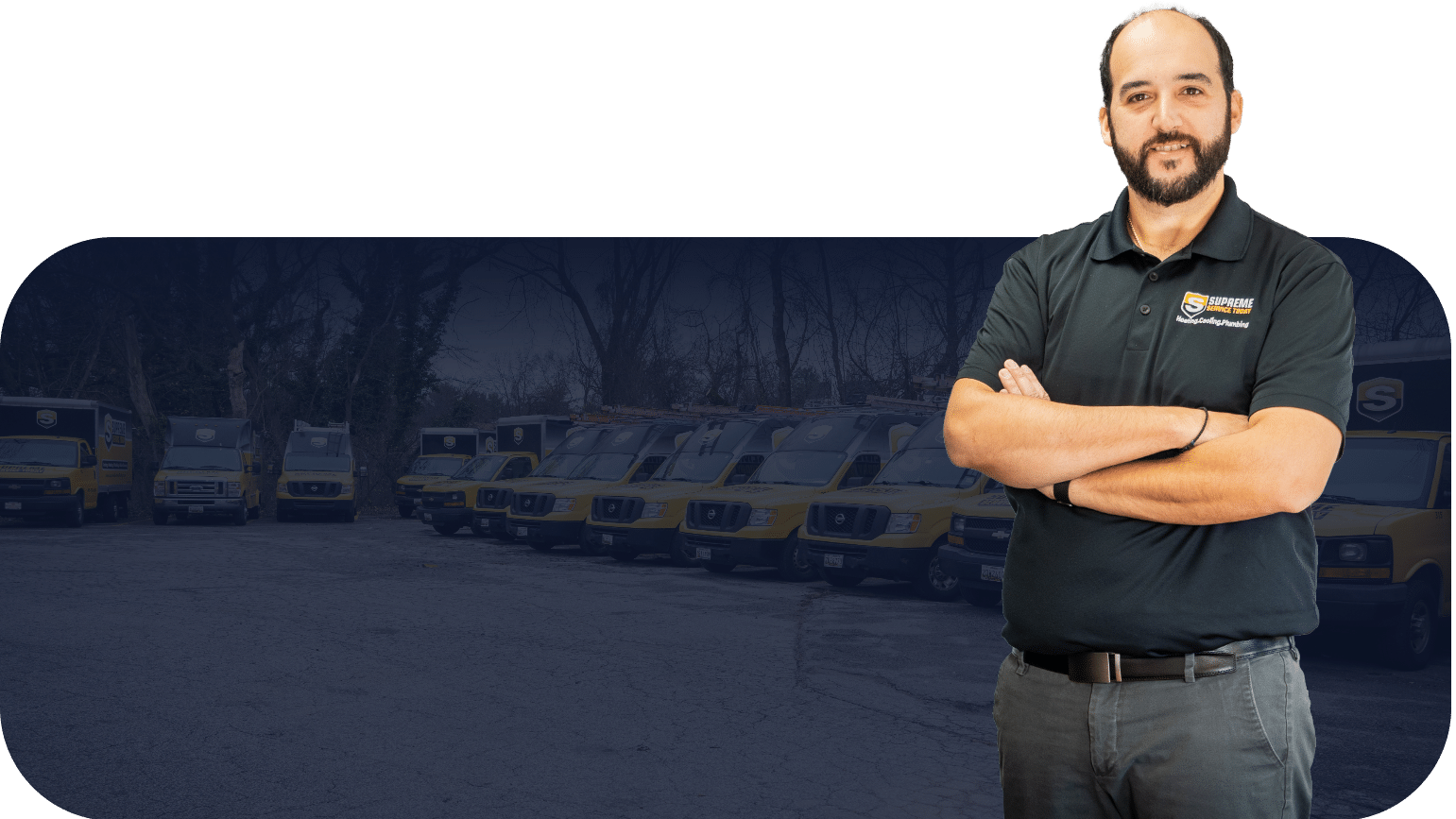 Our Heat Pump Services near Baltimore, MD
At Supreme Service Today, we offer a wide range of heat pump services in this area. Our experienced technicians can handle anything from minor repairs to full system installations. We can even help you find the right size and type of heat pump. Here are some of the services we offer:
What Are the Benefits of Heat Pumps?
If you are still hesitant about investing in a heat pump, here are some benefits they provide:
Warning Signs You Need to Repair Your Unit
Don't ignore warning signs that your heat pump needs repair or maintenance. Our technicians are here to help you with any repairs and installations.
Let's face it, if your heat pump isn't working properly, you'll be facing uncomfortable temperatures and high energy bills. Fortunately, if you know the warning signs that indicate a need for repair or replacement, you can make sure to catch any issues before they become major problems. Here are some of the most common warning signs that your heat pump requires repair:
If you're experiencing any warning signs or need help installing or repairing your heat pump in Baltimore, MD, you can count on our team for expert service. Our factory-trained technicians have the experience and knowledge to handle all heat pump repairs and installations, so you can rest assured your system is in good hands.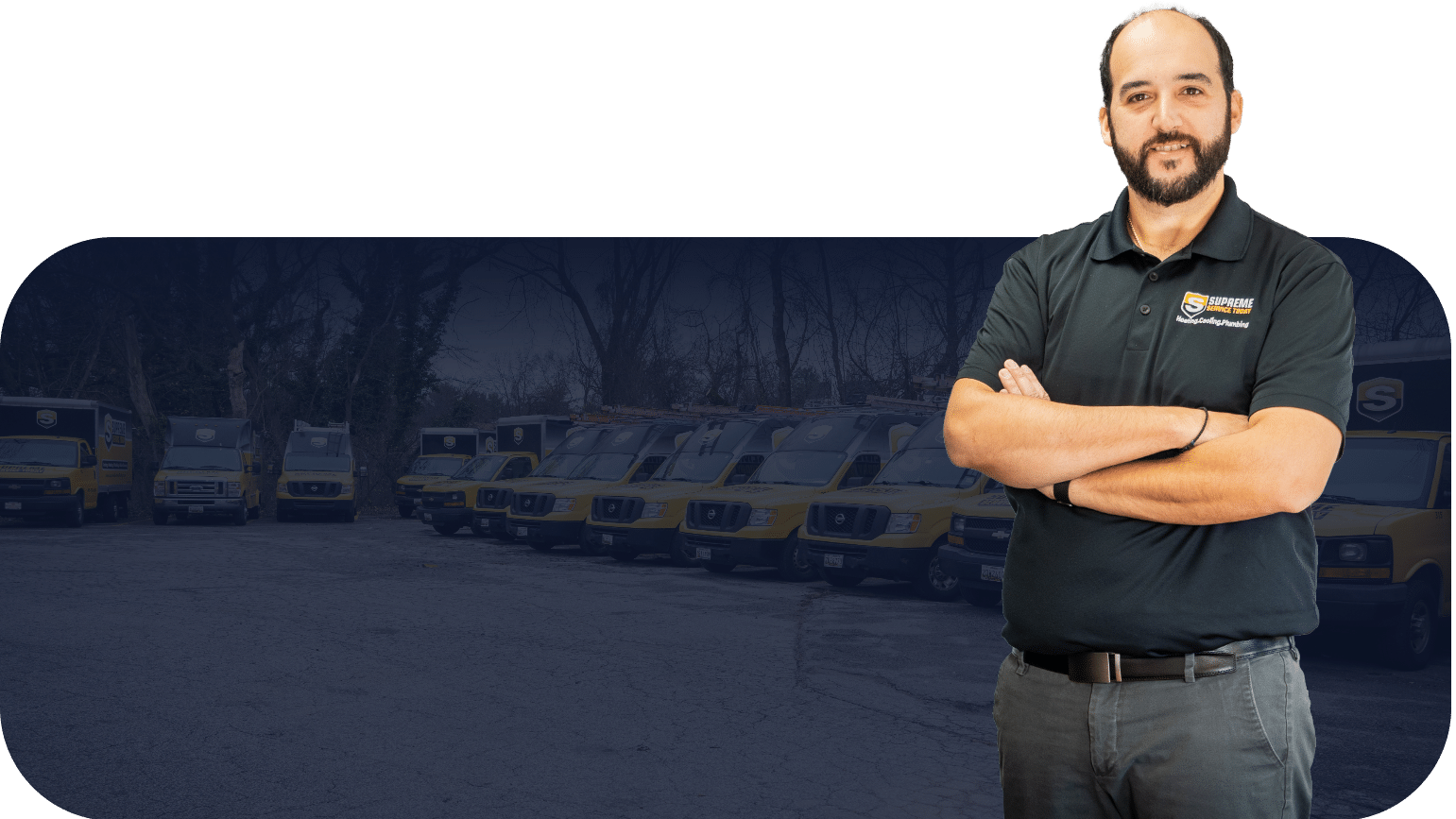 Professional Heat Pump Service in Ellicott City, MD
As you can see, heat pumps have many benefits. But, to get the most out of your unit, ensure it's properly maintained and serviced by professionals. Our technicians have extensive experience with all types of heat pumps and can help keep your system running smoothly and efficiently. Whether you need a repair or a full system installation, our professionals have the knowledge and expertise to get the job done right.
Here are the main reasons why you should choose us for all your heat pump needs:
Don't wait any longer and call Supreme Service Today if you need to install a new or repair your old heat pump in Baltimore, MD. We guarantee you won't find better service or prices anywhere else. Contact us today at 410-781-1002!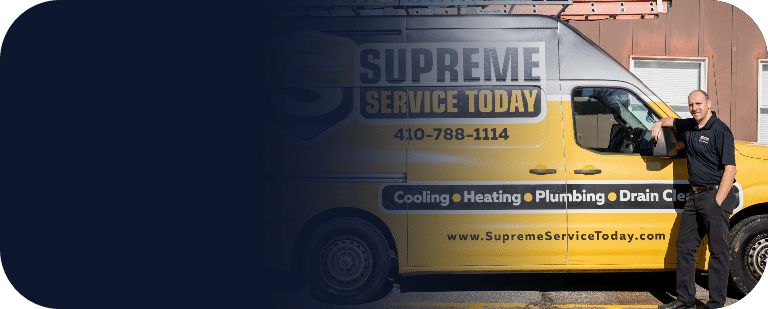 It's important to have your heat pump serviced at least once a year to keep it running efficiently and effectively. Regular maintenance will help ensure that potential problems are caught early on before they become significant.
It could be due to a variety of reasons. These can include issues with the thermostat, poor air circulation, a malfunctioning fan motor, or an obstruction in the unit's ductwork. To ensure that your system is diagnosed correctly and fixed properly, it's best to contact a professional.
The installation process will depend on the type of heat pump and the complexity of the job, but in general, it typically takes around 2-3 hours to install a new system. For more accurate estimates, you should better contact our team.