AC Maintenance Baltimore MD
Reliable AC maintenance near Baltimore MD!
Is your AC struggling to cool down your home? At Supreme Service Today, our licensed and certified HVAC technicians are ready to help. We offer 24/7 services for air conditioning maintenance in Ellicott City, MD, and the Baltimore area for commercial and residential properties.
As a family-owned and -operated business, we handle AC maintenance near Baltimore, MD, with honesty and integrity. We are trusted throughout the Baltimore area for our quality workmanship. Give us a call today, and let us help you keep your AC running perfectly.
Signs You Need Air Conditioner Maintenance Service
If you notice any of the following issues with your AC, it's time to schedule AC maintenance:
Benefits of AC Maintenance Baltimore MD
Annual professional maintenance of your AC unit is crucial to keeping your system in good working order for many reasons:
What to Expect with Our Supreme Service AC Maintenance
Our technicians perform full-point inspections and maintenance services on your AC to catch minor maintenance issues before they snowball into larger problems. When we arrive, we:
How much does AC maintenance cost in Baltimore, MD? Most AC maintenance appointments cost between $50 and $200, but this cost varies depending on the type of AC you have and any issues we find that may need repair. Before replacing any parts, we'll always give you an upfront quote so you don't see surprise charges later. It's all part of our commitment to honesty and integrity. Don't miss out on our exclusive $99 Supreme Clean and Check coupon for AC maintenance services!
Our maintenance programs aim to give you complete peace of mind about your AC. With the Supreme Care Club, members get priority scheduling, guaranteed response time, AC performance checkups, and money-saving coupons! Options start at $16,66 per month.
The benefits of regular AC maintenance are undeniable – so don't wait; join the Supreme Care Club today for unbeatable AC maintenance in Baltimore, MD!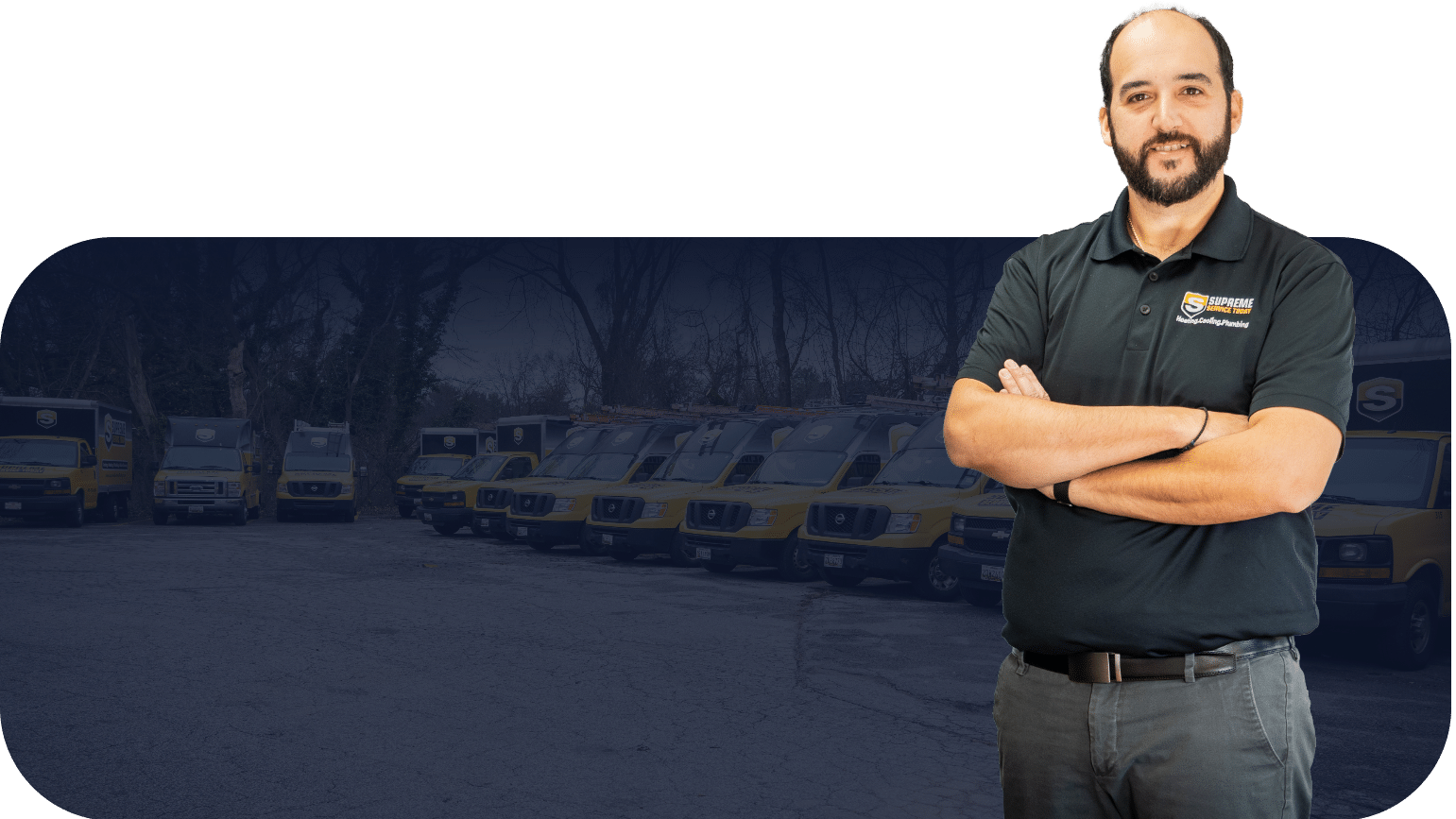 Contact Supreme Service Today at 410-781-1002 to schedule your AC maintenance in Baltimore, MD, and surrounding areas.