Drain Cleaning Baltimore MD
Are clogged drains giving you a headache? Don't let this common household problem ruin your day. Whether it's a stubborn kitchen sink or a backed-up bathroom drain, dealing with clogged pipes can be frustrating and time-consuming. That's why we're here to help! Our drain cleaning services in Baltimore, MD, are designed to take the hassle out of drain maintenance, so you can get back to enjoying your home without any disruptions. With our professional and reliable team, you can rest assured that your drains will flow smoothly in no time.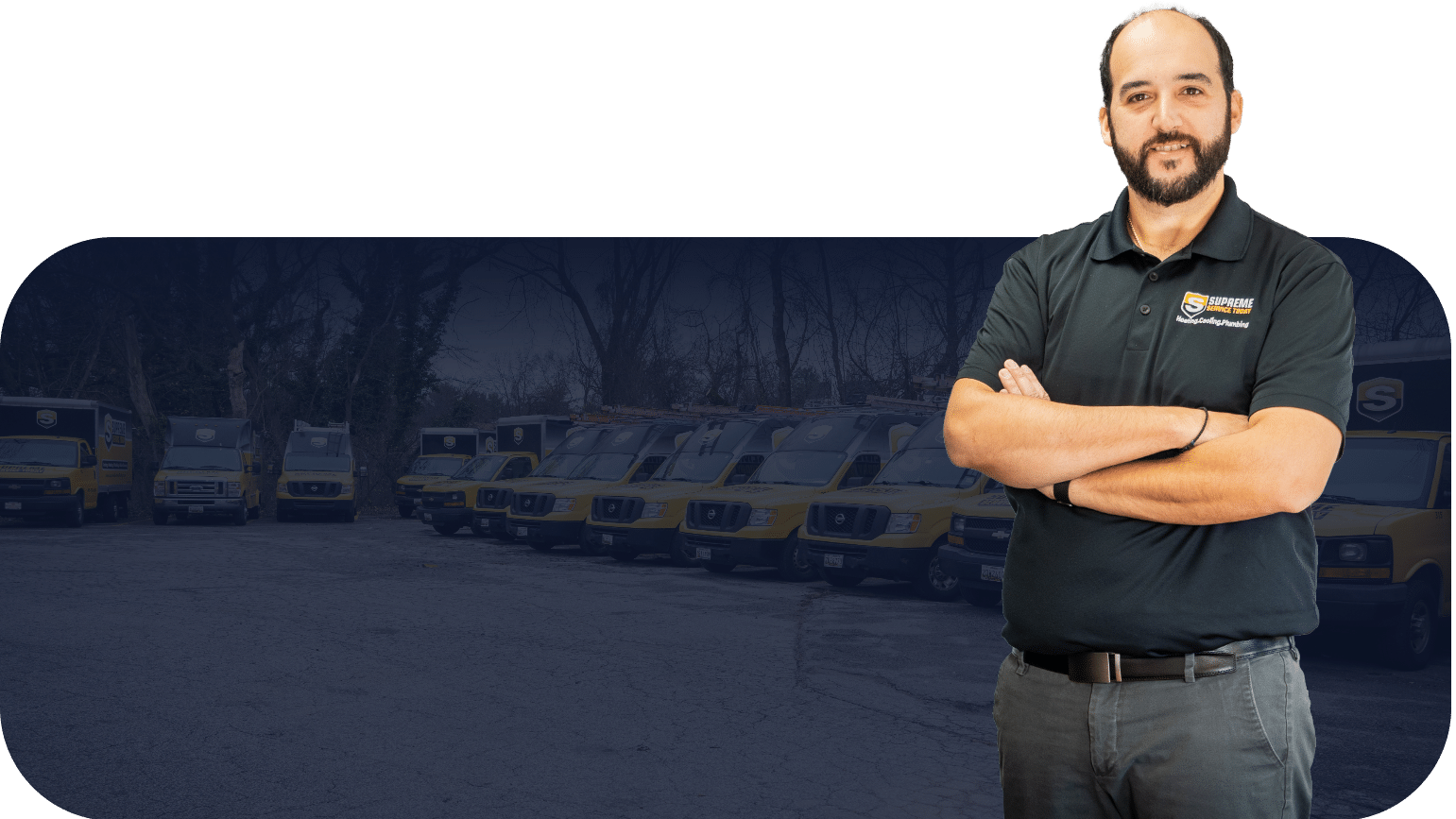 Drain cleaning is designed to remove clogs and blockages from plumbing pipes and systems. This can be done in various ways, including using commercial-grade drain snakes, augers, and high-pressure water jets. Our professional technicians are highly experienced with drain cleaning and can quickly identify and solve even the most complex problems. Whether it's a slow-moving kitchen sink or a clogged main sewer line, we have the right tools and expertise to get your plumbing flowing again.
We can handle problems such as tree roots in pipes, foreign objects like toys or jewelry that have become lodged, grease buildup, and more. Our technicians will work quickly and efficiently to ensure your drains are running smoothly as soon as possible.
Warning Signs You Need Emergency Drain Cleaning
Nothing is more frustrating than a plumbing problem, especially if it's a problem with your drains. If you're noticing any of the following warning signs, you may need emergency drain cleaning services:
Don't ignore these signs. A quick call to Supreme Service Today, the best drain cleaners in Ellicott City, MD, can help you avoid costly damage to your home or business. We'll send out a technician as soon as possible to diagnose the problem and get your drains back up and running.
Factors Affecting the Cost of Drain Cleaning Services in Baltimore MD
When you face a plumbing issue, getting the best, most cost-effective solution is essential. At Supreme Service, we understand that cost is a significant factor in drain cleaning services. However, the exact cost of your service will depend on several factors, including the size of your pipes, the location and severity of clogs, and the type of cleaning method needed. Our team is committed to providing the best value and highest quality of service at a competitive rate. On average, drain cleaning near Baltimore, MD, starts at $150 but can increase depending on the above mentioned factors.
Professional Drain Cleaning in Baltimore, MD
Your home's plumbing system is the heart of your home and it's important to keep it running smoothly. You can't afford to take risks when it comes to your plumbing drain cleaning needs. That's why you need professional drain cleaning from our factory-trained technicians.
Let's examine the key reasons why your neighbors trust us for all their drain cleaning needs:
Don't wait until a small clog turns into a significant problem. Contact Supreme Service Today at 410-781-1002 if you need professional drain cleaning in Baltimore, MD.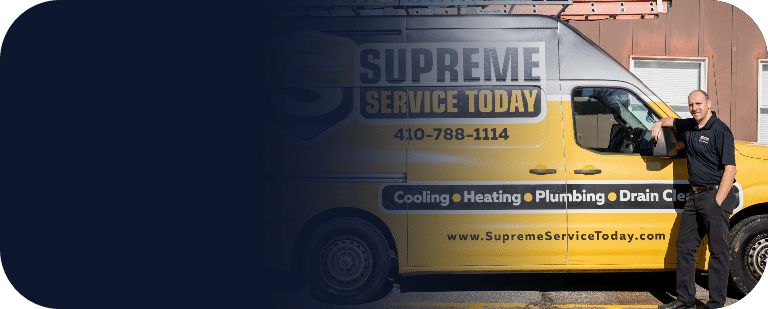 If you're noticing any of the warning signs we mentioned above, such as slow or clogged drains, gurgling pipes, foul odors coming from your plumbing system, and water backing up in your fixtures, then it's time to call for emergency drain cleaning companies in Ellicott City, MD, and the surrounding areas.
Hydro jet drain cleaning is a method of using highly pressurized water to clear out clogs and debris from your pipes. It's an effective way of removing even the toughest blockages and restoring your plumbing system quickly and efficiently.
Yes, there are several steps you can take to help prevent clogs from forming. This includes using a drain strainer, pouring boiling water down the drain regularly, avoiding flushing items such as wipes and paper towels down the toilet, and scheduling regular preventive maintenance with our team of professionals.