Reliable Water Main Line Repair Baltimore MD
If you have problems with the main water line to your home, call Baltimore's leading specialists to restore reliable service today.
The main water line carries water from the source into your home. At the first sign of an issue, call Supreme Service Today, the leaders in water main line repair in Baltimore, MD, to prevent significant property damage. When you trust our local, family-owned company for diagnosis and repairs, you can rest assured that we'll be there right away to provide the highest quality work.
Signs of a Problem with the Main Water Line
The main water line runs underground, so problems are not always immediately apparent. However, you likely need water line repair near Baltimore, MD, when you notice the following:
Ignoring these issues can put your property and health at risk, so call us immediately.
Water Main Line Repair vs. Replacement
The first step in main water line service is a camera inspection to determine the location and extent of the issue. If possible, we'll repair the line using a trenchless method that doesn't require digging up the yard. In some cases, the only option is main line replacement.
We typically recommend replacing the water line when:
Our financing options make it easier for homeowners to fit the cost of repairs or installations into their budget.
We have the equipment and expertise to perform main water line replacement in Ellicott City, MD, and the surrounding areas with minimal disruptions. A new water line should last 80 years or longer without problems.
How Much Does Main Water Line Leak Repair Cost in Baltimore, MD?
The cost for leak repairs or water main installation in the Ellicott City, MD, area varies, but Supreme Service Today provides fair and honest upfront pricing. We work with customers to find the most affordable solutions, ensuring reliable and safe water service. The cost of this service ranges between $1,500 -15,000 (it can significantly vary based on depth and length). However, we believe in performing a full assessment and providing multiple options to meet most budgets, including financing.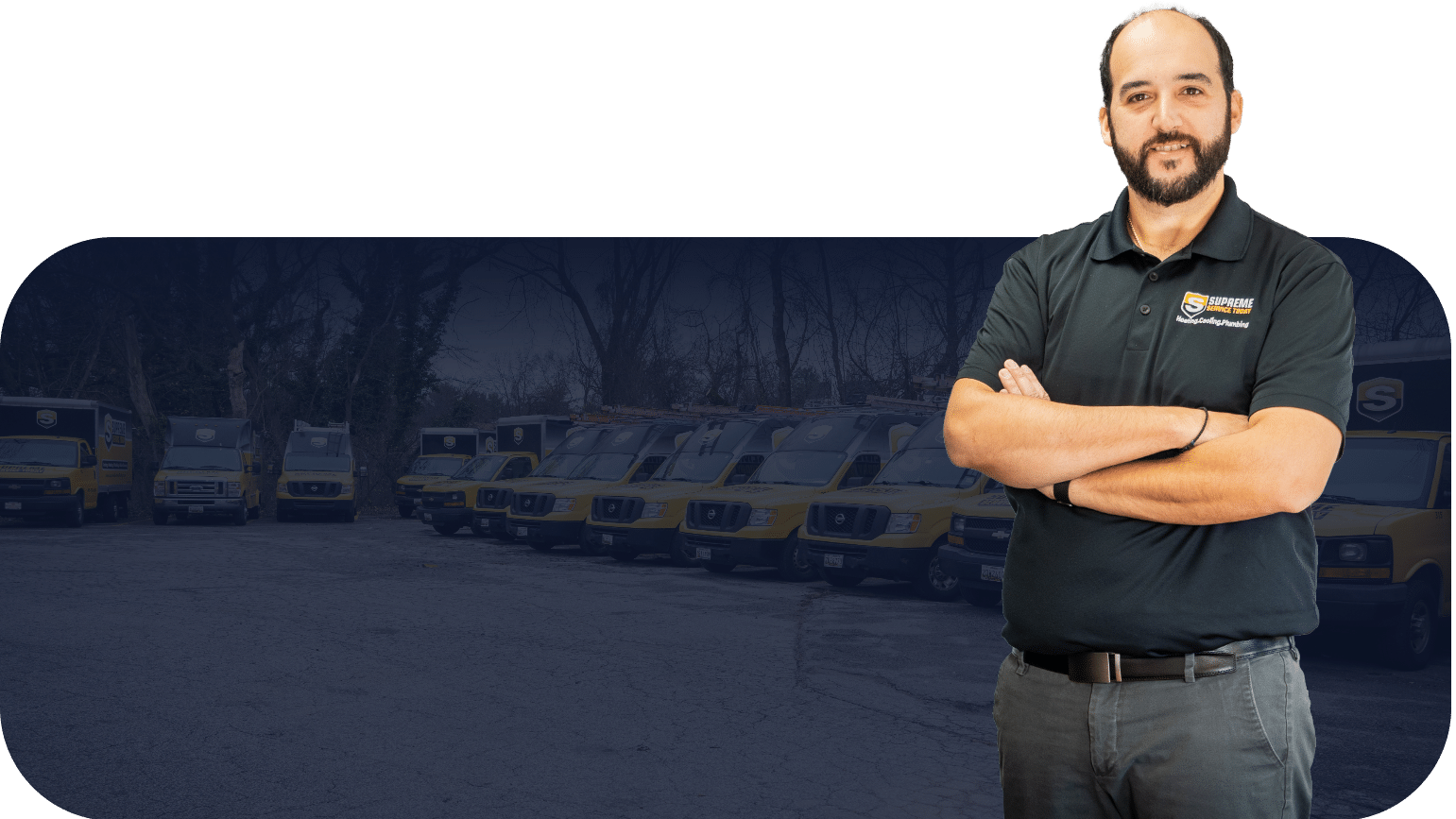 Choose Supreme Service Today for Expert Water Line Repair and Installation
Don't let a damaged pipe keep you from accessing clean water or put your home or business at risk for damage. Call the experts in water main line repair Baltimore, MD property owners trust, Supreme Service Today. For emergency service or to make an appointment, call 410-781-1002.