Indoor Air Quality Assessment Baltimore MD
Supreme Service Today's Technicians Have Your Annual Baltimore, Maryland Indoor Air Quality Assessment Covered at an Affordable Cost
Indoor Air Quality Services Near You in Baltimore, MD
At Supreme Service Today, we provide excellent indoor air quality services throughout the Baltimore area, including the installation of whole-home residential air purifiers, filtration, & humidification systems. Call Supreme Service Today today to learn more about what we can do for you.
Importance of Indoor Air Quality Services
One of the most important issues that affect your Baltimore, MD home on a daily basis is its indoor air quality. Because our residential homes are tightly sealed against the outdoors for reasons of energy efficiency and climate control, this often leads to stuffy, stale air that may also continue to recirculate contaminants throughout your home's ductwork. Supreme Service Today offers a number of different ways to eliminate issues of uncomfortably & contamination in your Maryland home.
Indoor Whole Home Air Quality Products & Services in Maryland
Supreme Service Today As a leading provider of home indoor air quality products and services in Maryland, we take special pride in Supreme Service Today's ability to customize solutions for our customers. From the residential installation of air filtration systems and air purifiers to air duct cleaning, we can make certain that you and your family breathe fresh air year–round. Here are just a few things Supreme Service Today can do for you.
No matter the season, our Maryland indoor air quality technicians will ensure your indoor air is safe, functional, & ready to keep your family comfortable. You can expect our experts to notify you of any repair needs before any work is done so you know exactly what solution is best for your home's indoor air quality is recommended.
Think your indoor air quality is due for it's annual inspection & assessment? Ask a Supreme Service Today expert to schedule your indoor air quality assessment & get reliable service your neighbors trust!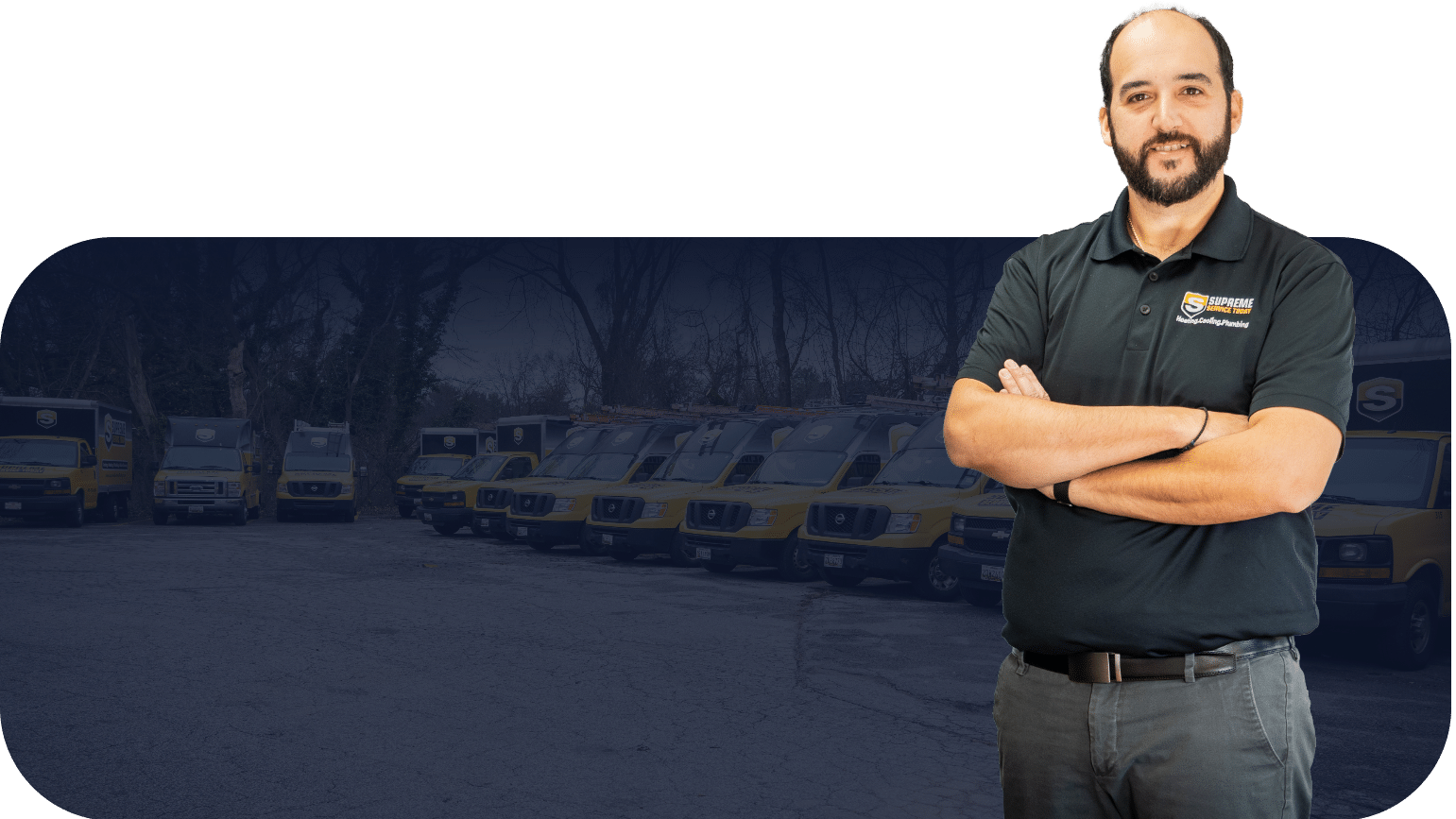 What to Expect from Supreme Service Today's Top Home Indoor Air Quality Experts Near You in Maryland
We offer a full line of installation, maintenance & repair solutions that your home's indoor air quality may require, no matter the problem or time of year it is. You can count on the trusted professionals at Supreme Service Today for:
Schedule a Comprehensive Indoor Air Quality Assessment Near You in Baltimore, MD
Is your home's indoor air quality ready for another MD year? Supreme Service Today is the trusted name in indoor air quality services near you.
Schedule your indoor air quality assessment & inspection today at an affordable cost & ensure your home's indoor air quality is keeping your family comfortable through all seasons.
Why is Indoor Air Quality Important?
Good indoor air quality helps you breathe more fresh & clean air. An easy way to keep the air in your house free from bacteria, allergens, and harmful pollutants is by using an air purifier system and replacing your home air filters routinely. Supreme Service Today can give you upfront cost estimates on air purification systems or air filtration maintenance for your home HVAC system. These systems help keep you and your family healthier with clean, fresh air year-round. Call Supreme Service Today today for all your indoor air quality needs.
What are the Benefits of a Home Humidifier?
Humidifiers help increase the amount of moisture in the air in your home. They can have a variety of benefits, especially during dry winter months. Humidifiers can help soothe itchy or irritated skin caused by dry air in your home, and make the air in your home more comfortable in general. Call Supreme Service Today today to keep your home humidifier running smoothly and cleanly.
How Much Does a Home Air Purifier Cost?
A whole-home air purifier can vary widely in price. Purchase and installation can cost anywhere between $600 to $2500 depending on a number of factors – such as the size of your home. The good news is, Supreme Service Today can come to your home and provide upfront, competitive pricing to get an air purification system installed in your home. Call us today at +1 (303) 499-7111 for all your air quality needs.
Professionalism You Can Count On | Maryland's Premier Indoor Air Quality Installation & Repair Services
With courteous, expertly trained technicians & upfront pricing, you can trust Supreme Service Today's 100% satisfaction guarantee on all Indoor Air Quality & Humidification Installation & Replacement Services in the Baltimore, MD Residential Area.
Supreme Service Today are Maryland's Trusted HVAC Professionals