Ductless Mini Split Repair Baltimore MD
Provides the Best Home Ductless Mini Split Install & Repair Services at an Affordable Cost in Maryland
Frequently Asked Questions about Installing Ductless Mini Split Systems near Baltimore, MD
Ductless mini-split systems can be a great alternative to central AC systems. Unlike central AC systems, ductless mini splits don't require ducts to be installed in your home and are perfect if you need to heat your home on a room-by-room basis. Call the mini-split installation experts at Supreme Service Today today for a comprehensive installation proposal:
No matter the problem, our Maryland mini split installation technicians will determine the best solution to your problem before any work is done so you know exactly what solution is best for your home AC system.
Think your A/C system may need replacement but still not sure? Ask a Supreme Service Today expert below for fast answers & get reliable service your neighbors trust!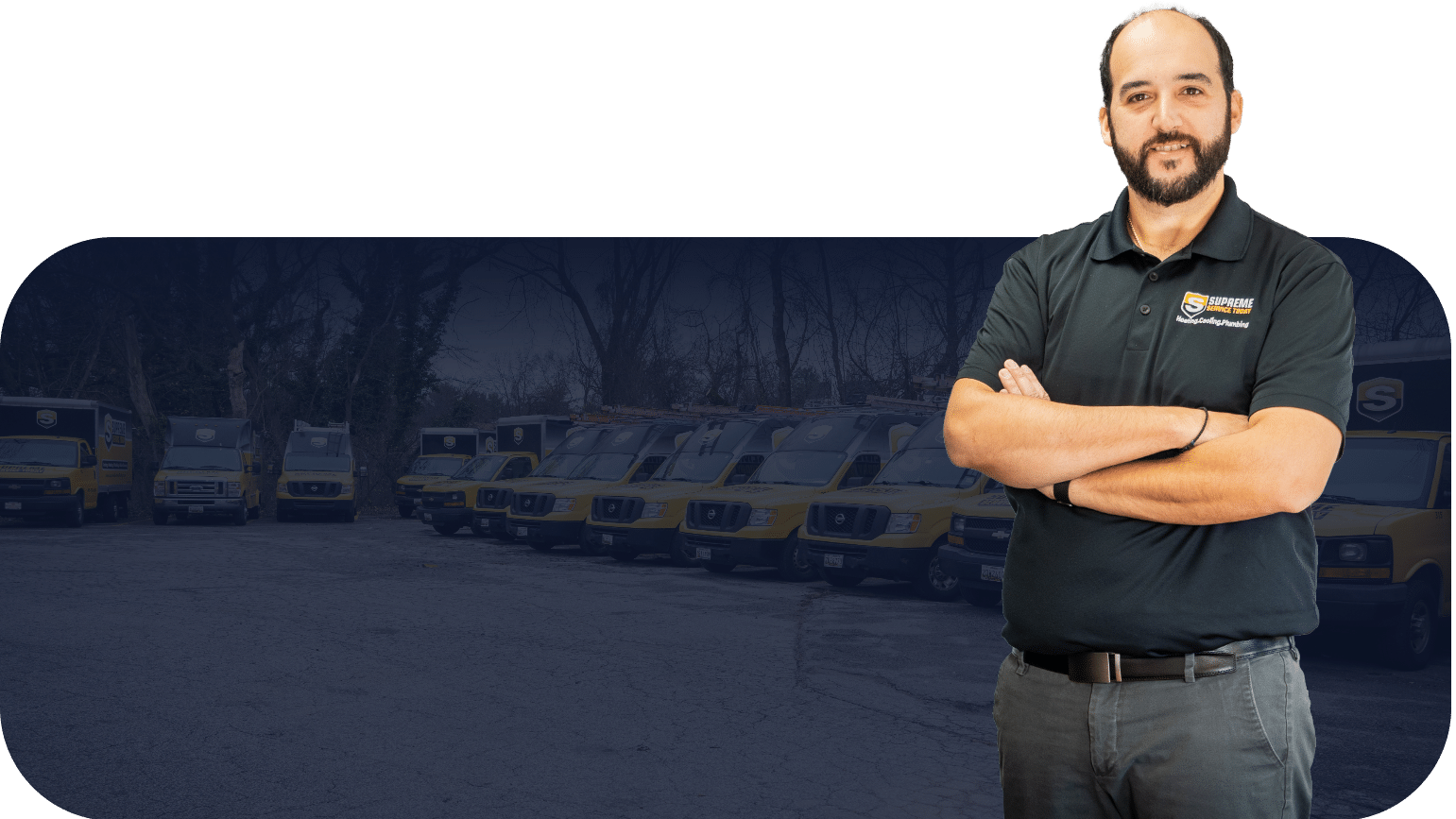 What to Expect from Supreme Service Today's Top Home Ductless Mini Split Install Or Replacement Experts Near You in Maryland
We offer a full line of installation, maintenance & repair options that your home ductless mini split may require, no matter the problem or time of year it is. You can count on the trusted professionals at Supreme Service Today for:
Schedule a Comprehensive Ductless Mini Split Install Or Replacement Assessment Evaluation Near You in MD
Is your home ductless mini split experiencing issues? Supreme Service Today is the trusted name in Maryland Ductless Mini Split Replacement and Install services near you.
Schedule your ductless mini split replacement or install cost estimate service today & ensure your home ductless mini split system is running smoothly all year long.
How Much Does It Cost To Replace A Mini Split System Near Baltimore, Maryland?
The cost to replace a ductless mini split system can vary a lot depending on the exact unit you get as well as where it is being installed. Sometimes it can be a simple installation other times it requires new parts and more time to install your mini split system. But no matter what is wrong with your home ductless AC system Supreme Service Today will come out to your house, diagnose the problem, and give you a competitive upfront estimate.
Can A Mini Split Be Installed On An Inside Wall?
Yes, you can install a mini split on an interior wall, this is something that you want to have a professional come to your house and see what the most energy and cost-effective way is to install your ductless mini split system. The HVAC technicians at Supreme Service Today are trained to help you with all of your ductless mini split installation questions. They will come to your home and give you a competitive and comprehensive quote for your mini split installation.
How Long Does It Take To Install A Mini Split System?
The time can vary depending on each house but the average time to install a mini split system is around 4-6 hours with each additional unit adding a couple of hours. When you want an AC ductless mini split system installed into your house call Supreme Service Today and they will come to your home and give you an upfront competitive quote on your new ductless mini split installation. Call (410) 847-7959 today!
Schedule Your Ductless Mini Split Replacement Or Install Service Now!
Call Us Today at +1 (303) 499-7111 to talk with one of our Customer Service Representatives.
Supreme Service Today: Professionalism You Can Count On for Home Ductless Mini Split Replacement or Install in MD.
Supreme Service Today are Maryland's Trusted HVAC Professionals