Plumbing Repair Baltimore MD
Best in Top-Quality Plumbers Maryland Has to Offer
Expert Home Plumber Repair in Maryland
Our local MD plumbers are here to save the day with our installation, replacement, maintenance & plumbing repair expertise. Our plumbers are trained & certified in a wide range of plumbing services, from sump pump repair to leak detection. Some of our most notable plumbing services include:
Our Maryland plumbers specialize in all plumbing services so call us today or schedule service via our contact us form. No matter the request, our Maryland plumbers are ready with a hassle-free solution with upfront pricing & customer satisfaction, guaranteed.
Have a question about your plumbing installation or repair? Ask a Supreme Service Today expert plumber below for fast answers & get reliable service your neighbors trust!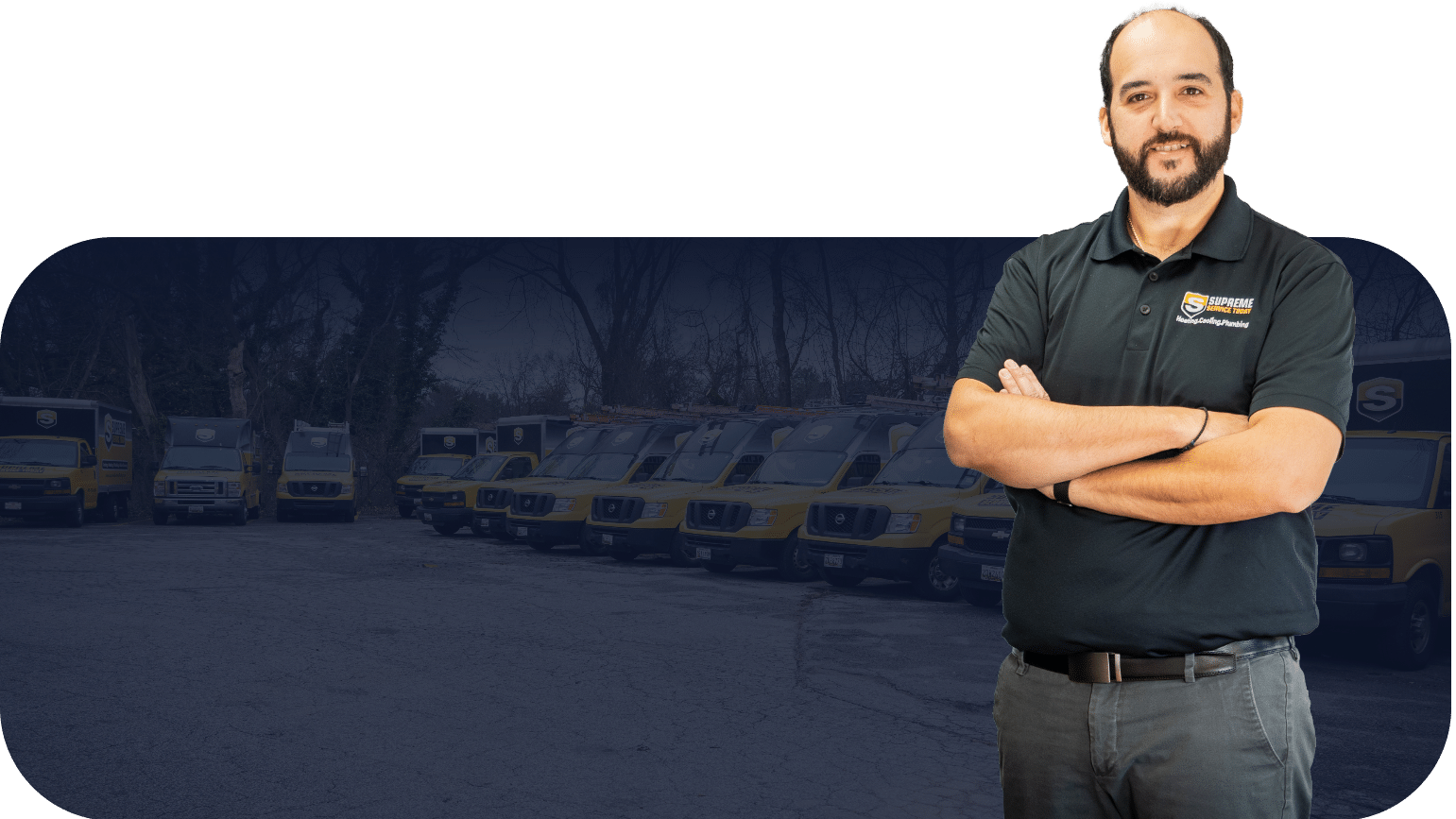 Get the Reliable, High-Quality Plumbers You Deserve for Your Plumbing Repairs at a Reasonable Cost
We offer a full line of installation, maintenance & repair that your home furnace may require, no matter the problem or time of year it is. You can count on the trusted professionals at Supreme Service Today for:
Schedule a Plumber for a Comprehensive Repair or Installation Evaluation Near You in MD
IIs your home plumbing experiencing issues? Supreme Service Today is the trusted name in Maryland plumbing install & repair services near you.
Schedule a home plumbing service cost estimate from one of our certified professional plumbers today & ensure your plumbing system is running smoothly all year long.
What Are Plumbers And What Do They Do?
Plumbers are professionally trained and skilled people who repair, maintain, or install pipe systems. So water heaters, bathtubs, toilets, drains, showers, and faucets are just a few of the things that plumbers are trained to work on. Our Supreme Service Today plumbers are top-quality certified professionals who will come to your home to help you with any of your plumbing repair, maintenance, or installation needs.
How Long Is A Water Heater Supposed To Last?
All water heaters have a general life of 8-12 years before they need to be replaced. Our plumbers at Supreme Service Today are expertly trained to diagnose the problem with your water heater and see if it is something that can be fixed, or if a replacement is needed. Call them today at (410) 847-2861!
Do Plumbers Install Water Heaters?
Both the short and long answer to this question is yes, plumbers do Install water heaters. And our plumbers at Supreme Service Today are top-rated, certified, and experienced with working on and installing hot water heaters. Call us today at (410) 847-2861 to see how we can help you make your new water heater installation affordable and easy.
Professionalism You Can Count On. MD's Best Repair Plumbers
With courteous, expertly trained plumbers & upfront pricing, you can trust Supreme Service Today's 100% satisfaction guarantee on all residential whole-home plumbing repair & installation services in the Maryland residential area.
Supreme Service Today are Maryland's Trusted HVAC Professionals