This is Service Page Example
Are high energy bills and uncomfortable temperatures taking a toll on your wallet and comfort? Say goodbye to your troubles with our AC services in Baltimore, MD! Our experienced technicians will make sure your air conditioning system is running efficiently. We use the latest tools, techniques, and products to ensure that you always get safe, reliable, and quality services.
Supreme Service Today offers various services, from simple maintenance to full installations. We provide prompt and professional air conditioning services so that you can enjoy cool temperatures during summer and warm air during winter.
Whether you are looking for AC maintenance or installation, our factory-trained technicians are here to help!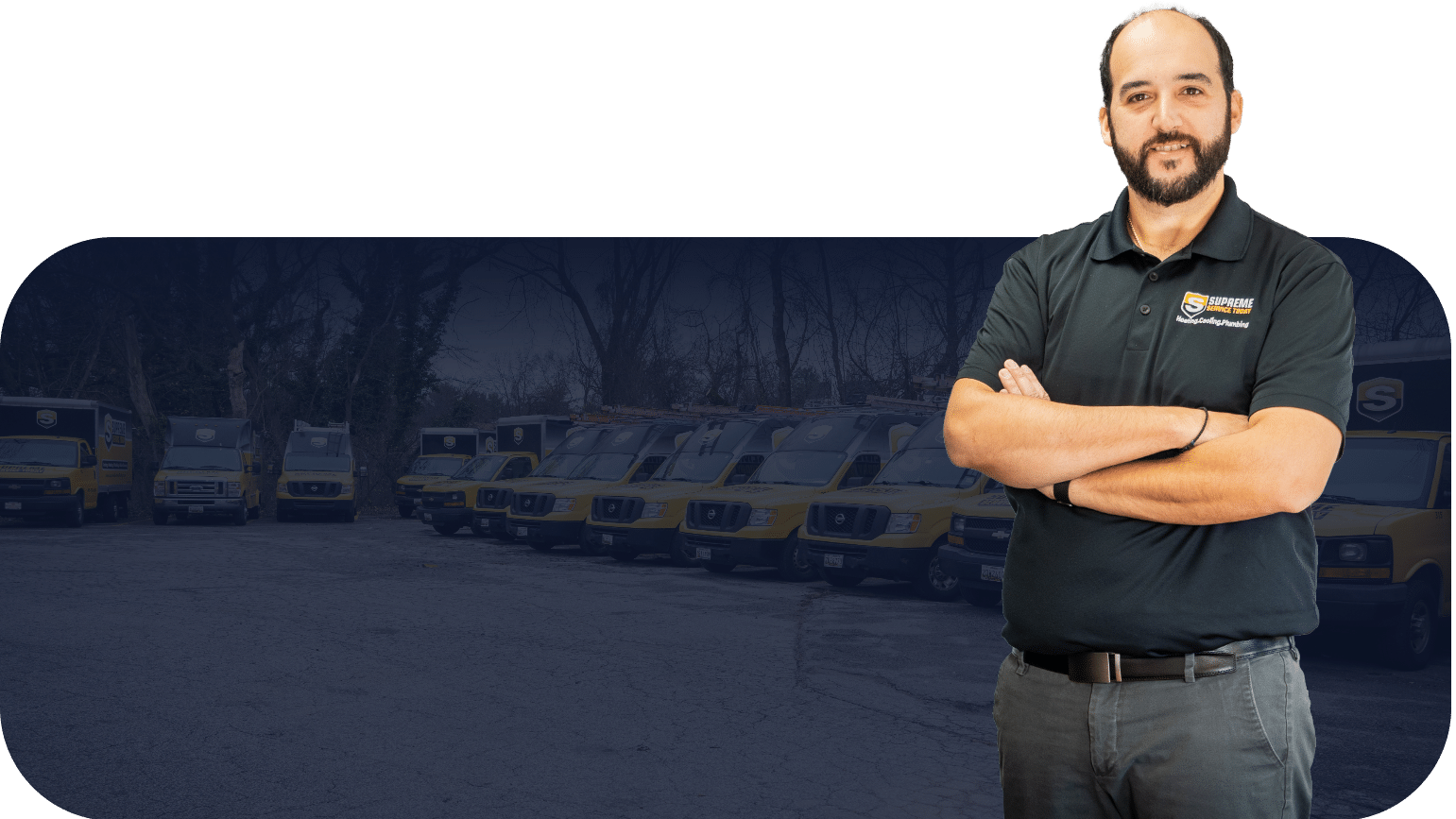 Our AC Services in Baltimore, MD
We all know that the summer heat in Baltimore, MD, can be intense. That's why it's essential to have a reliable air conditioning system that won't quit on you when you need it most. Supreme Service Today ensures your air conditioning system runs effectively and efficiently, so you can enjoy an optimal temperature in your home or business.
Our comprehensive AC services include
Don't put up with an inefficient and unreliable air conditioning system. If you need AC repair, maintenance, or installation, let us handle all your air conditioning needs!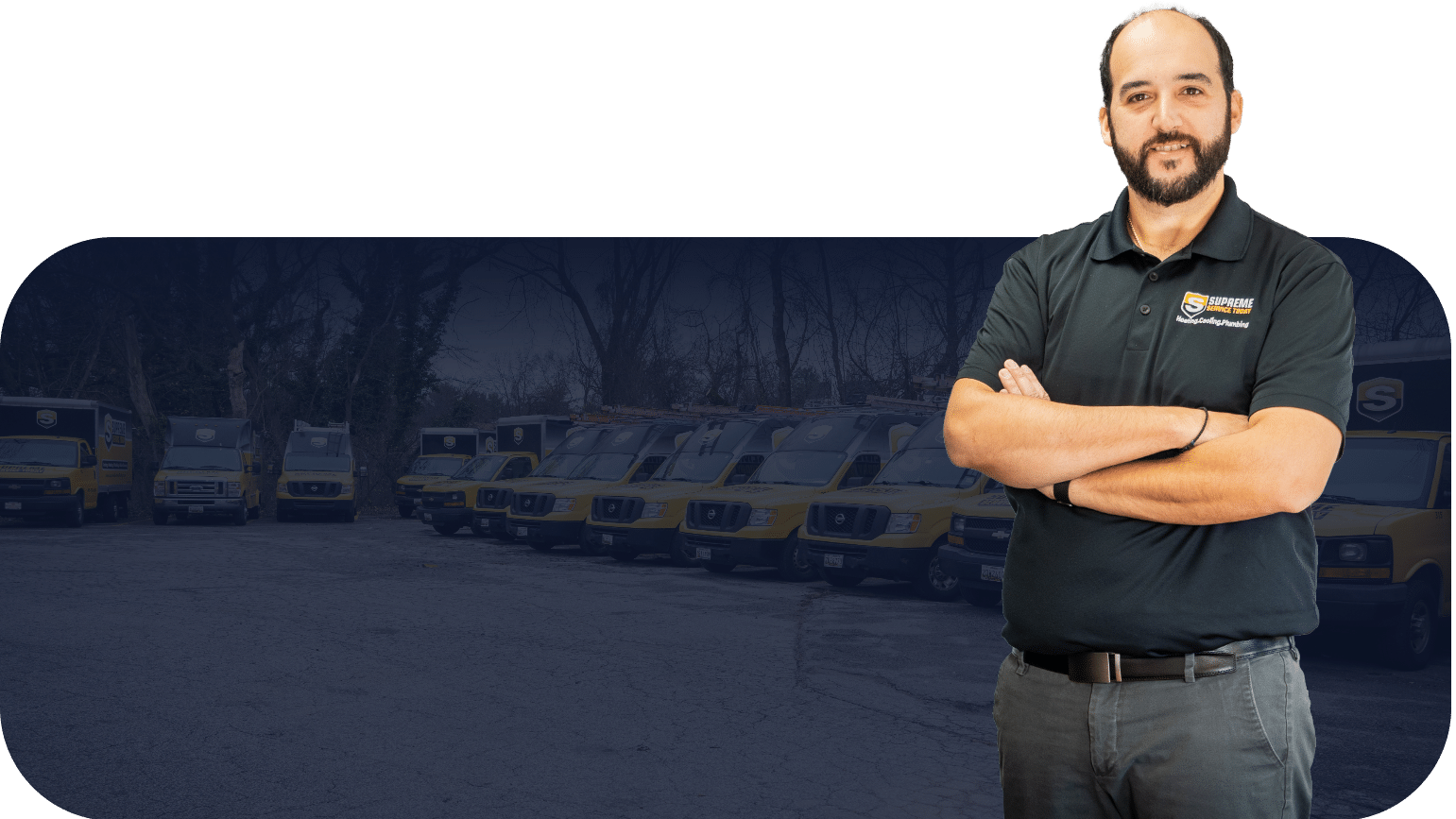 Typical Signs You Need an Emergency AC Service in Ellicott City, MD
Before things get out of hand and you have to call an emergency AC service, keep an eye out for the following signs:
If you encounter any of these signs, contact our team right away. Our technicians are available 24/7, so you can count on us to be there when you need us.
Factors Affecting the Cost of Air Conditioning Services
We understand that the final cost of AC services is one of the top concerns for homeowners. However, it depends on several factors, such as the type of system you have, the size of your property, and the job's complexity. Most installations range between $3,000 -$15,000, depending on unit types, sizes, and modifications needed to complete the installation. Our approach involves conducting a comprehensive evaluation and presenting several alternatives that fit various budgets, including financing options. We will give you an accurate quote after assessing the job.
First, you need to schedule an appointment with our team. We will evaluate your air conditioning system and discuss the final cost of the job. After that, we can start the installation or repair process.
Why Choose Our AC Services in Baltimore, MD
It goes without saying that your air conditioning system is a critical component of your home or business. That's why choosing the right service provider is so important. Supreme Service Today is the best AC service near Baltimore, MD, and here are the main reasons why:
Overall, we are always here to provide you with the best air conditioning services in this area.
Don't wait until your air conditioning system breaks down. Contact Supreme Service Today at 410-781-1002 for AC services in Baltimore, MD.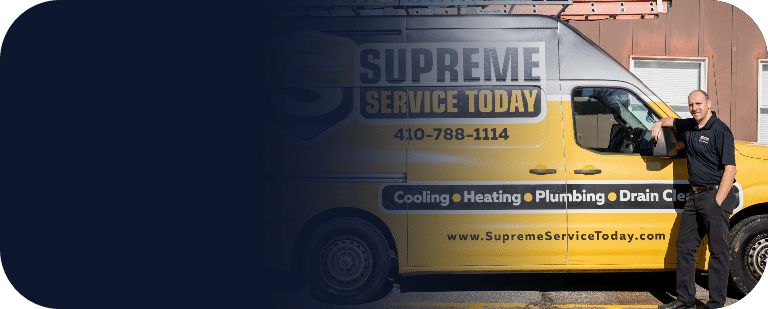 How long will my air conditioning installation take?
The duration of the installation process depends on several factors, including the severity of the problem, your property's size, and the job's complexity. Typically, it takes one to two days for a standard installation.
What type of air conditioning systems do you install?
We specialize in the installation of mini-split systems and ductless systems, but we can also install other types of air conditioning systems.
Do you offer emergency AC services?
Yes, we offer 24/7 emergency AC services in Ellicott City and Baltimore, MD. So, don't hesitate to reach out if your system needs an urgent repair or maintenance service.
Do you offer maintenance services?
Yes, we offer maintenance services for all types of air conditioning systems. Regular maintenance can extend the life of your system and prevent costly repairs down the road.