Burst & Frozen Pipe Repair Baltimore MD
Top Burst Pipe Repair Services in MD Ensuring Quick Plumbing Solutions
What are symptoms of a frozen or burst pipe in need of repair?
Nothing is worse than finding yourself in a situation where you wake up and find no water coming from your faucet, frost on your pipes, or worse yet- flooding within your home. Chances are you're dealing with a burst pipe requiring repair somewhere in your home. Luckily, Supreme Service Today is nearby & ready to save the day. But there are ways to catch a cracked pipe before you're looking at $ 100s or $ 1,000s in repairs. If you notice any of the following, call the professionals at Supreme Service Today right away for a burst pipe repair:
No matter the extent of the problem, our Maryland burst & frozen pipe repair plumbers will determine what needs to be repaired before any work is done so you know exactly what solution is best for your home's burst and/or cracked pipes.
Think your home's may have a burst pipe but still not sure? Ask a Supreme Service Today expert below for fast answers & get reliable service your neighbors trust!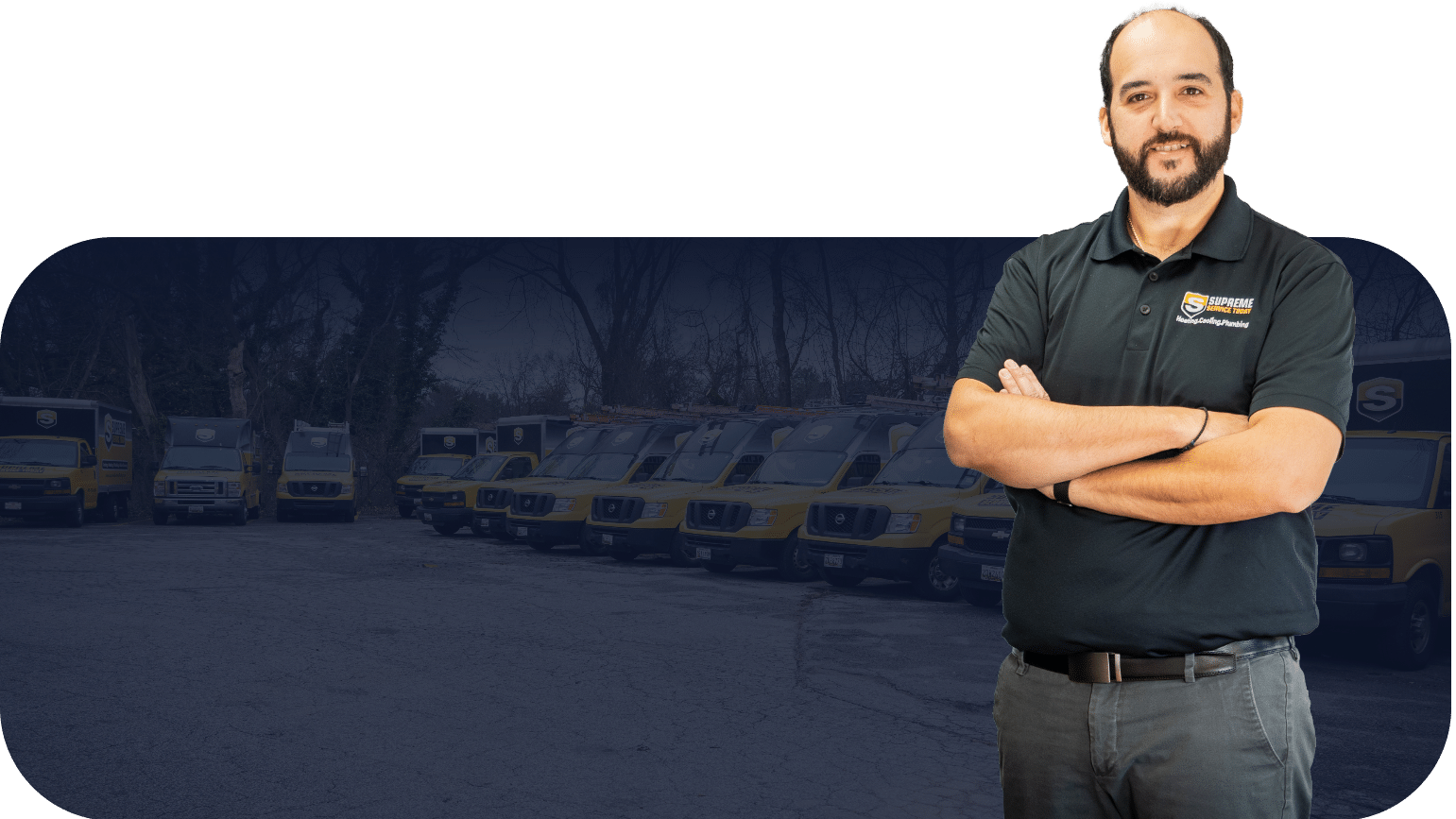 Get the Reliable, High-Quality Burst Pipe Repair Experts You Deserve at a Reasonable Cost
No matter the problem or time of year we can come to your aid. You can count on the trusted professionals at Supreme Service Today for:
Schedule an Immediate Burst Pipe Repair Service Inspection Near You in MD
Is your plumbing line burst, cracked, or frozen? Supreme Service Today is the trusted name in Maryland plumber repair services near you.
Schedule your burst/cracked pipe repair inspection service today & ensure your plumbing system is back to normal.
What To Do If Your Pipes Are Frozen and Burst?
If you have pipes that are frozen and have burst, then you need to call Supreme Service Today immediately to solve your problem before the problem gets out of hand. The professionals at Supreme Service Today can come out to your home and give you a comprehensive report to fix your problem with competitive, transparent pricing.
Do All Frozen Pipes Burst?
No, not all frozen pipes do burst, but when a pipe does burst you need to take immediate action to ensure that the damage is contained and kept to a minimum. Our professionals at Supreme Service Today will be able to come out to your house and diagnose your problem at a competitive cost.
How Do You Know If Your Pipes Burst?
Three of the most common signs that your pipes have burst are if there is water damage in the house, a change in water pressure, or water discoloration and odor. If you are experiencing any of these problems call Supreme Service Today today.
Professionalism You Can Count On | Maryland's Best Whole Home Burst & Cracked Pipe Repair Services
With courteous, expertly trained plumbers & upfront pricing, you can trust Supreme Service Today's 100% satisfaction guarantee on all Frozen, Cracked, & Burst Pipe Repair Services in the Maryland area.
Supreme Service Today are Maryland's Trusted HVAC Professionals